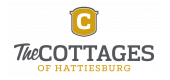 FAQ: Resident & Parent/Guarantor Information
WHEN CAN I SIGN MY LEASE AGREEMENT FOR FALL 2021?
You can sign your lease today! Hurry in to reserve your spot for the best student housing cottage community in Hattiesburg! Not in Hattiesburg? You can easily lease online by clicking apply.
DO I NEED MY PARENT/GUARDIAN WITH ME TO SIGN A LEASE AGREEMENT?
To sign a lease agreement we do NOT need your parent or guardian present.
WHAT IF I DO NOT HAVE ROOMMATES?
No problem! We offer a roommate matching service as part of our application and you can stop by our leasing office to take a look at the profiles of other people needing roommates as well.
WHAT TYPE OF LEASES DO YOU OFFER?
We offer individual leases. This is a great option for you since each person is responsible for their own portion of the rent. For example, If your roommate transfers or graduates, you have no responsibility for their financial obligations. This is a significant advantage over the joint and several leases (where each resident is liable for the rent of all residents in the unit) which are often used at rental houses and other apartment properties in the area.
WHAT IS THE LEASE TERM AT THE COTTAGES OF HATTIESBURG?
We offer twelve-month leases.
WHEN IS RENT DUE?
Rent is due on the 1st of every month with a grace period until the 3rd day of the month. Rent is considered late beginning on the 4th of each month. Please note that late fees will start to accrue beginning on the 4th day. If you prefer, rent can be conveniently paid online with a credit or debit card through our Resident Portal tab, simply register and pay.
WHAT APPLIANCES ARE PROVIDED IN EACH UNIT?
Refrigerator with ice maker, stove/oven, microwave, dishwasher, and washer/dryer.
WHAT UTILITIES ARE INCLUDED?
The Cottages include high-speed internet, basic expanded cable, and trash.
WHAT FURNITURE OPTIONS ARE AVAILABLE?
An optional living room and bedroom furniture package is available upon request.
IS RENTER'S INSURANCE REQUIRED?
Yes, our community requires each resident to carry an active tenant liability policy for damage to the landlord's property during the term of their lease. We require a minimum of $100,000 in general liability coverage. We also recommend residents purchase content coverage (also known as personal property insurance) to cover your personal belongings.